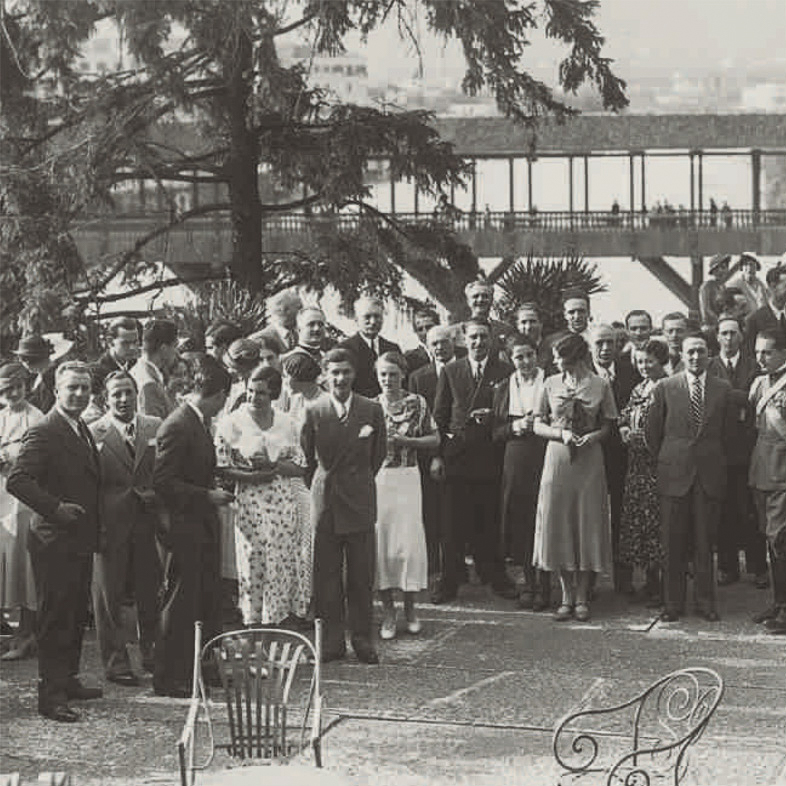 A big passion
Wood, our history since 1832
We would like to spare just a few words to speak about our company, our great passion for wood that has been handed down through so many generations. Our deeply-rooted history consists of more than 150 years of experience in this sector, yet this adventure did not begin with timber, but with the whip handles made from "huckberry", a particularly elastic and long- lasting tree that grows spontaneously on rocky land. In fact, it is from Trentino, the mountainous region par excellence that the Andreatti family originates. Our company activities which started with whip handles gradually continued to expand until the post- war period (1920) to include also two resinous wood sawmills that imported spruce and larch trunks from all over Europe. The head office of this important enterprise that has broadened its range of treated products to include precious types of hardwood such as oak, walnut and cherryis situated in Bassano del Grappa.
The Transforming
Our core business
15 years ago, the furniture crisis made us combine the production and the marketing of sawnwood with that of pre-finished flooring and this latter activity has become our "core business". Our company transformation started in an ambitious way and together with the great willingness to "put ourselves on the line" by investing in new technologies and choosing more suitable materials in order to offer a product that is of the utmost technical and aesthetic quality. The motivation towards innovation blended with the fundamental element of the manual dexterity of the craftsmen during the processing and finishing stages as well as our productive flexibility are our strong points that allow us to be appreciated worldwide and these are the ingredients needed in order to create unique and unmistakable projects. Today, Bassano Parquet presents a rich catalogue with 16 types of wood that enhance our collections with the most exclusive painted, oiled, brushed, hand- scraped and heat-treated finishes.
Total quality
Bassano Parquet and environment
Our choices converge in one direction only: total quality. All the products manufactured by Bassano Parquet are constructed using wood sourced from forests managed in a proper and responsible way in compliance with strict environmental standards. Bassano Parquet uses clean energy for its production plants, dryers, evaporators and offices thanks to the 5000 m2 surface of 913 amorphous silicon panels that produce a total power of 270 kWp. Full respect for health and for the environment is guaranteed by using class D4, formaldehyde-free glue while natural oils ensure that toxic substances are neither emitted before nor after having laid the flooring. Water-based varnishes that have a low impact on the environment complete our eco-sustainable production cycle. The CE Conformity certification and the fireproof classification in the highest possible class (Bfl s1) are additional steps towards the achievement of high quality and safety values for man and for the environment.
FSC® certified products available on request.